Gaming and Fun can be hungry work, so we have Mutter Krause German Sausages Food Truck coming to feed us all at Little Wars.  They will be at the front of Kingston City Hall from 11am until 2pm, perhaps a little bit longer depending on how busy they are.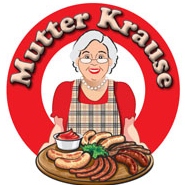 Simply the best German Sausages in Town.  Our Motto:  Using only the finest quality ingredients we are bringing you the tastiest, mouth watering sausages to a festival, event, beach or park near you.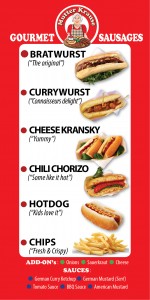 —
There will also be coffee available from the Kingston Hall cafe, on the left of the Hall entrance.