"This is a game like real war, played against time, and played under circumstances of considerable excitement, and it is remarkable how elastic the measurements of quite honest and honourable men can become."
– HG Wells, Little Wars (1913)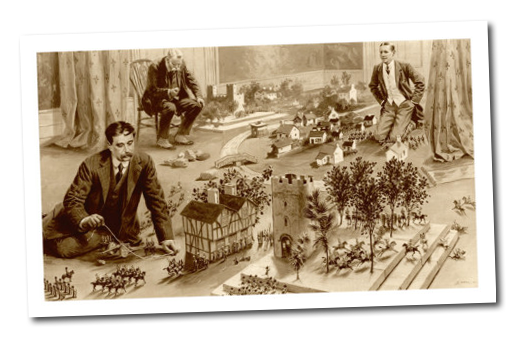 In 1913, 100 years ago, HG Wells published a set of rules for playing games of war on one's parlour room floor. It was the culmination of many years' worth of fun he had enjoyed with his fellow gentlemen playing with his collection of toy soldiers. Little Wars Melbourne commemorated this anniversary on May 25 2013 by celebrating with a day of miniature gaming!