Little Wars is as much about perusing the wares available from the Traders as it is about playing games. Have a look at the amazing range of games, miniatures, terrain  – some of them brand new, some of them second hand – for sale on the Trader tables. If you're interested in pre-ordering items to pickup at Little Wars, or have any queries about specific products, please don't hesitate to contact the Traders through their contact details.
---
Eureka Miniatures are looking forward to attending Little Wars 2015. The new old new venue looks very exciting and the facilities are excellent.
We will bring some old figures and some new goodies, including some new lasercut products, but if there is anything specific you would like to be there, please contact Nic online at: nicr@eurekamin.com.au 
Or phone Eureka on 03 9568 4085. See you there!
---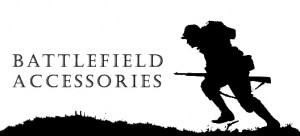 Focusing mainly on terrain, products include an extensive range of 15mm items for many different games, but with a particular focus on Flames of War. A range of items for early European conlicts in 28mm (read English civil war and the like) plus newly added middle east items in 28mm for Force on Force.
We are always expanding our range of resin products so if there is something you need and can't find it on the website drop us a line and we'll see if we can help you out.
——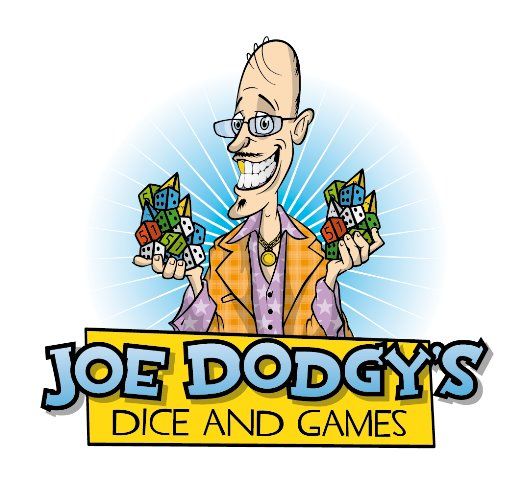 Joe Dodgy's Dice and Games will be bringing a massive pile of gaming goodness including, but not limited to, Boardgames (Rio Grande, Fantasy Flight, Days of Wonder) Card Games (Steve Jackson Games, Asmodee, AEG) and Tabletop Miniatures Games (Mongoose, Bolt Action, Battlefront, Ares).
Join the discussion on what you'd like us to bring on our facebook page – www.facebook.com/joedodgy or make sure of it by placing a pre-order on our website for us to bring on the day!
---

At War Game Miniatures, we offer you quality figures and war gaming supplies from around the world. We are constantly looking for interesting and value for money items, for the war gaming table and stock a wide range of Hinchliffe figures, Warmodelling, plastic models, buildings, terrain, flags, paint, brushes, trees, grasses, spears, transfers, war game rule books, 20mm WWII Figures, 15mm Ancient Figures, Bronco 1/35, JR Miniatures, and ESLO Buildings and Hills,Vallejo Pigments, Dystopian Wars, Woodland Scenics, AK Interactive products.
We will have scenery, figures and model supplies at Little Wars Melbourne.
Please contact us if there is anything in particular that you would like us to bring as the range is quite large.
——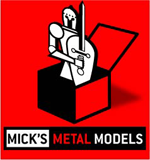 Mick's Metal Models is devoted to gaming and modelling. With our huge range (over 2,500 items!) we bring you quality products from some great manufacturers. It doesn't matter if you're into Napoleonic or Fantasy, World War Two or Babylonian straddle cars, at Mick's Metal Models we're sure to have something to please you.
—
http://www.olympiangames.com.au/
Selling wargames miniatures, reference books, rules, dice, bases, paints and other accessories. Specialising in historical miniatures, in all scales (6mm, 15mm, 28mm etc).  Selling a range of miniatures, including Battlefront FoW, Warlord, Corvus Belli and Gripping Beast.  We have a great range available at our trading stall, so feel free to come by and browse through our sales items.
——
——
Laughing Monk and Gareth's Second Hand Table
A trading table full of second hand GW stuff and the specific range of Laughing Monk miniatures.
——
Bob Hart's Second Hand Emporium
I have covered half a table just with the 1/300th scenery! So far the list of things for sale looks like this:
1/300th Napoleonic; 1/300th WW2 (German, UK, Russian, French); 1/300th Modern (UK, USA, USSR, French); 1/300th ACW (partly painted); 1/300th scenery/buildings
25mm Napoleonics (British, Prussian, Confederation of the Rhine) metal and Airfix;
15mm Napoleonics (Prussian, British, Confederation of Rhine) mainly metal; 15mm ECW; 15mm Ancients; EIR; Sassanid Persian; Achemenid Persian; Normans; Macedonian/Successors; 25mm Ancients; EIR; Achemenid persians
28mm City Buildings; 28mm – Dark Ages, Darkest Africa, Gangsters, Pulp figures
54mm Airfix – Paras, British WW2, Germans WW2, Russian WW2, Australian WW2
1/76 Airfix tanks vehicles, 1/76 Airfix WW2 UK
misc groups of Airfix boxes, ie Robin Hood, Wild West, Romans, Britons, etc.
And I am still finding things!
 —
Tom Brake's Bargain Bazaar
Many armies ( some painted), including DBA and Lord of the Rings, plus
books and model kits. Something for everyone and at very low prices.