After running a superb event in Melbourne for the past 6 years, the lads at Little Wars have let me run an event in Adelaide (the fools).
Saturday the 12th of July, 2014.
Goodwood Community Centre, 34 Rosa Street, Goodwood.
It's early days yet, but the initial response from the gaming community here has been really encouraging. We already have pledges for over a dozen games and Eureka Miniatures are confirmed to be coming over from Victoria with a car-full of lead. More news on all of this as it comes to hand.
I can confirm though that the event will be free. Yes, free. Unless of course, you'd like to pay.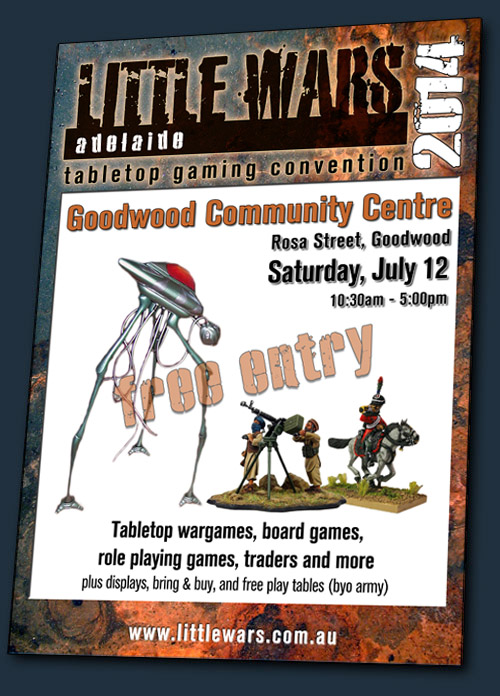 About the Author